The front end is described as a "single interaction area", with the headlights programmed to display an animation when users approach the car.
"Light has helped us strengthen our identity in recent years," explained Dukec, adding that BMW wants "to replace chrome with light".
Meanwhile, the 'grille' panels are designed to host the many cameras and sensors needed for high-level driver assistance functions, although hidden behind the seemingly opaque bodywork for a cleaner look.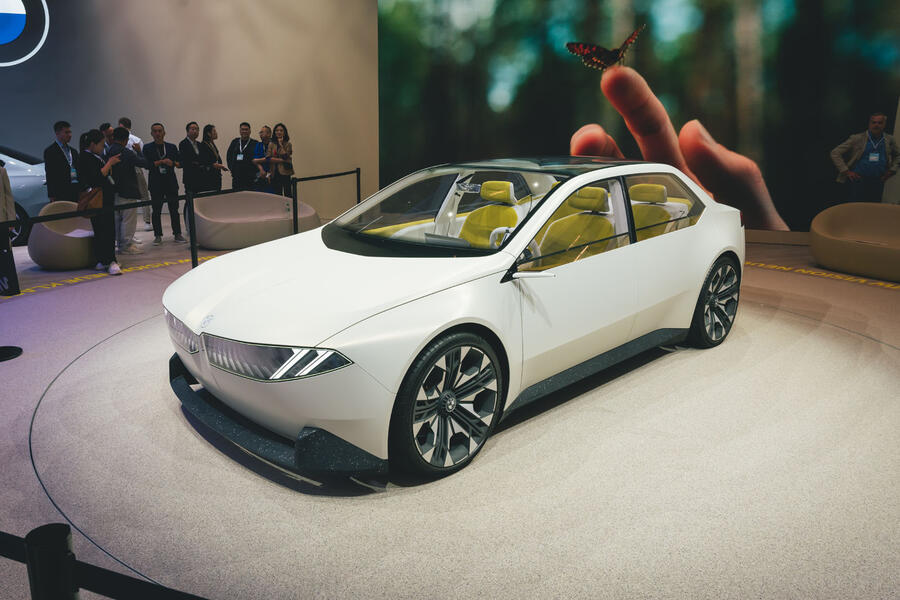 The 'grille' could also, it has been suggested, display notifications about the car's charging status or even direction indicators.
Similarly, the light clusters could show different colours and designs depending on which driving mode is selected.
Future saloons
Notably, while SUVs account for a huge proportion of BMW's global sales, the Vision Neue Klasse and i Vision Dee concepts have taken the form of saloons, because the firm believes "there is still a future for flat, low cars – especially the [saloon]", according to Dukec.
There's a strong link with the original Neue Klasse cars to consider, too: "When we did the Neue Klasse in the 1960s, there was a reason for the silhouette: when you make a fastback, you make a car faster-looking."