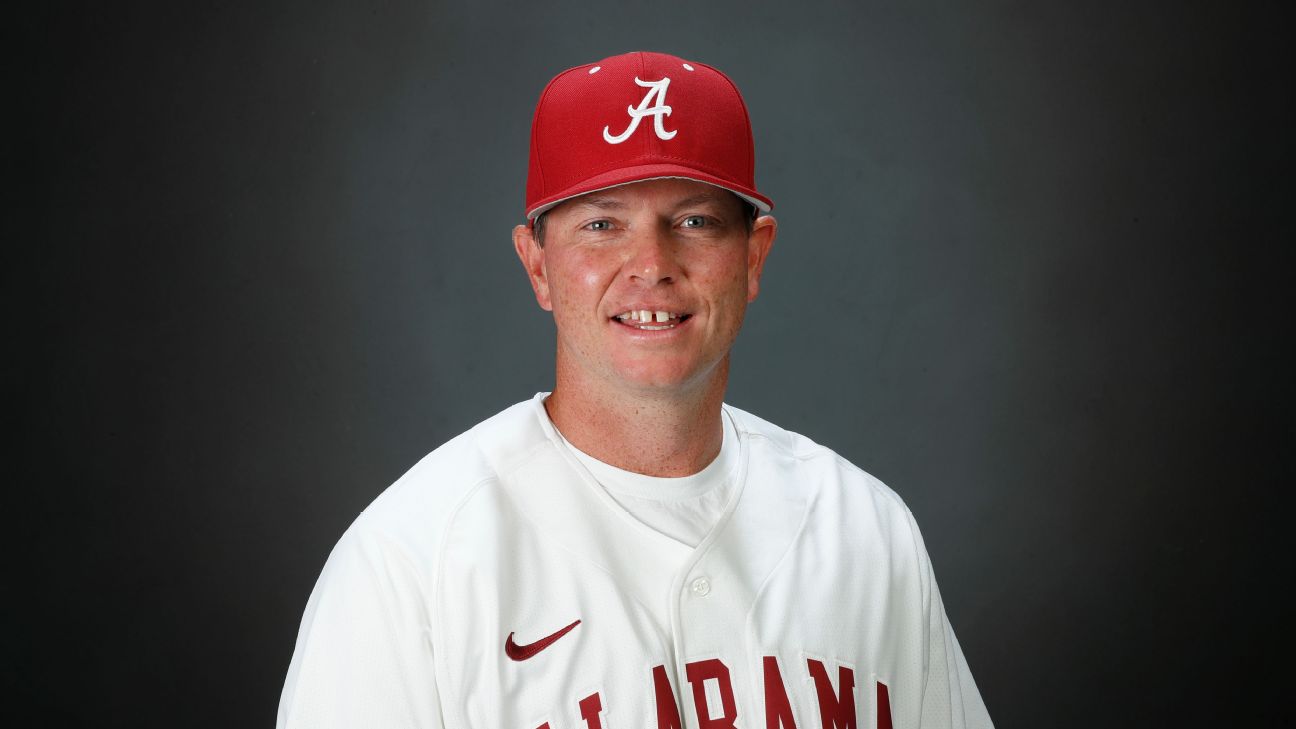 Former University of Alabama baseball coach Brad Bohannon and an associate will be banned from Ohio sportsbooks, pending an appeal, due to an alleged inside information scheme involving a Crimson Tide baseball game, the Ohio Casino Control Commission said Wednesday.
Ohio Casino Control Commission (OCCC) executive director Matt Schuler said during a public meeting that Indiana businessman Bert Neff Jr. solicited and received non-public information from Bohannon on April 28, "for the purpose of placing a sports wager" and shared the information with one or more individuals.
Neff placed one wager and attempted to place another on an Alabama-LSU baseball game on April 28 with the BetMGM sportsbook at the Great American Ballpark in Cincinnati, Schuler said.
Sources told ESPN that Neff made a parlay bet that included LSU beating Alabama and also attempted to place a large straight bet — upwards of $100,000, according to media reports — on the Tigers to beat the Crimson Tide, which drew suspicion from the sportsbook.
Alabama scratched its scheduled starting pitcher prior to the game, which LSU won 8-6.
Video surveillance at the sportsbook subsequently revealed Neff was communicating with Bohannon while placing the bet, ESPN previously reported. Alabama then fired Bohannon for "among other things, violating the standards, duties, and responsibilities expected of university employees," the school said.
Schuler said letters were sent to Bohannon and Neff on Tuesday, notifying them of the commission's intent to place them on the involuntary exclusion list due to their actions. Bohannon and Neff have 30 days after receiving the notification to appeal.
Neff was banned from Indiana's sports betting market in September over the same incident.
ESPN has reached out to Neff's attorney, Jeff Baldwin, for comment. Bohannon was unable to be reached and has not spoken publicly since his termination in May.
Neff, of Mooresville, Indiana played baseball for the University of Louisville in the mid-1990s and coached travel baseball and other youth sports for several years. He remained connected in college baseball recruiting circles in recent years.
An OCCC spokesperson told ESPN that its investigation into the matter is ongoing.
On May 1, the OCCC ordered the state's licensed sportsbooks to cease accepting bets on college baseball games involving Alabama. Schuler said that order would expire Wednesday.