New video released by the Texas Department of Public Safety shows a migrant apparently caught entering the U.S. illegally describe how he was made to wear a cartel wristband to cross and was assaulted and forced to hand over cash before he crossed into the U.S.
The video shows Texas DPS troopers and Border Patrol agents tracking a group of illegal immigrants who crossed the Rio Grande in Texas. 
At least one of the migrants found in the brush was wearing a wristband, often used by cartels to track the migrants they are smuggling into the U.S.
The male migrant said he was going to cross by himself but was attacked by cartel members.
AUTHORITIES ARREST ARMED MEXICAN CARTEL MEMBERS WHO CAME ACROSS US BORDER WITH RIFLES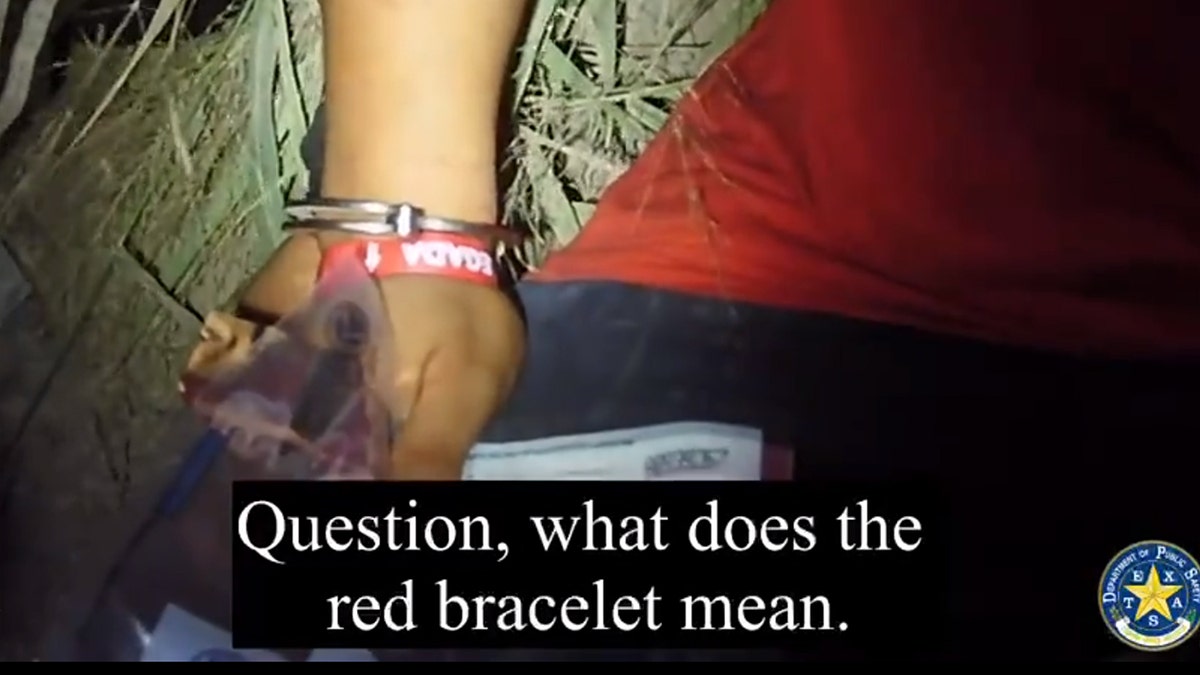 "They gave it to me," he said of the wristband, according to a DPS translation of the interview. "I was going to try to cross the Rio by myself, but they started assaulting us. They told us that we needed to pay a quota.
"They gave it to me on the Mexico side to get close to the river. That's where they are, armed. They got us and started assaulting us. They told us if we don't pay we can't cross."
He said the cartels were charging $2,500 each, but he only had $1,300. They took it and allowed him to cross after he put on a wristband.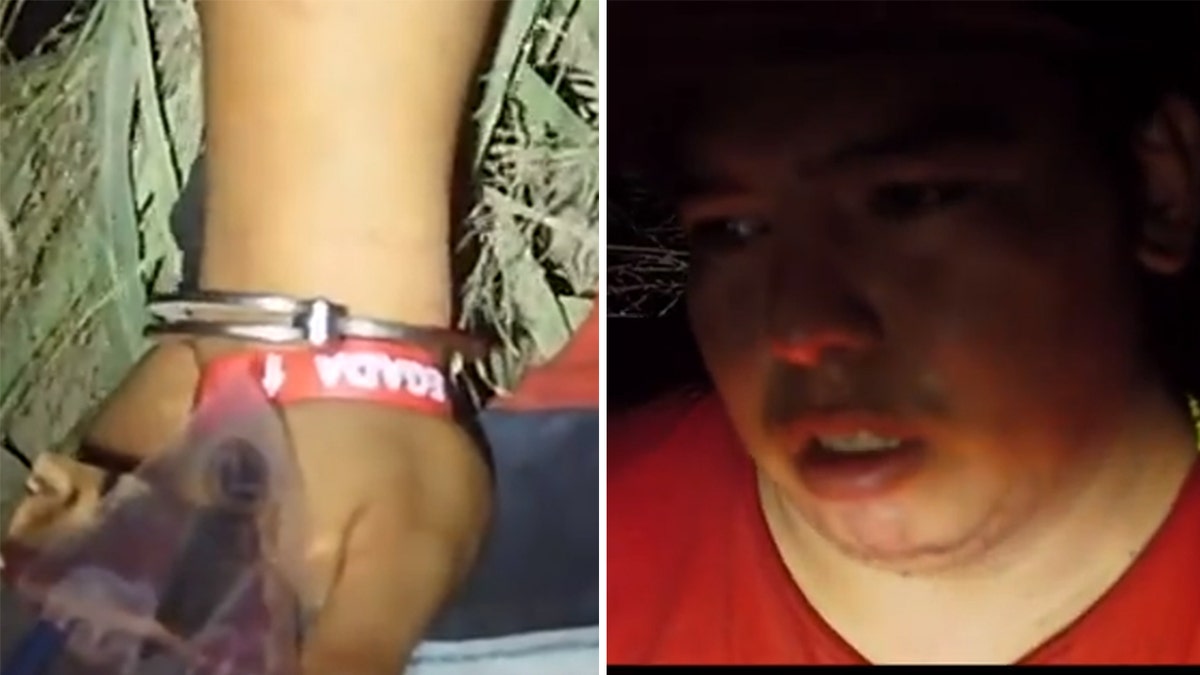 "If we tried getting away close to the Rio there was going to be another group to charge us if we didn't have this bracelet on," he said.
MEXICO SENDS A THOUSAND MORE TROOPS TO MICHOACAN STATE FOLLOWING WEEKEND OF CARTEL VIOLENCE 
The encounter is the latest sign of how the cartels control large parts of the southern border on the Mexican side, and migrants will often have to negotiate with the gangs to cross into the United States.
The Biden administration has highlighted moves it is taking to reduce the reliance on smugglers, including an anti-smuggling campaign launched with Mexico and an expansion of parole programs that include ways for some migrants to fly into the U.S. 
CLICK TO GET THE FOX NEWS APP
But migrant encounters at the border, including illegal crossings, have increased, and there are continued signs of cartel control. Last month, Texas authorities and Border Patrol arrested two Mexican nationals with alleged cartel ties seen coming across the U.S. southern border armed with rifles and armor-piercing rounds.
Multiple GOP 2024 presidential candidates have promised to take action against cartels if elected, including treating them like terrorists and launching military operations in Mexico.
Fox News' Matteo Cina contributed to this report.