Republican presidential hopeful Vivek Ramaswamy strongly defended a Soros scholarship he accepted when his financial situation appeared more than stable and he reported millions in income.
Ramaswamy received a scholarship in 2011 from the Paul & Daisy Soros Fellowship for New Americans — founded by the late older brother of liberal financier George Soros — that offers individuals of immigrant households up to $90,000 in award money.
The entrepreneur joined "The Mehdi Hasan Show" Thursday on Peacock, where the host pressed him on the scholarship.
"You say you're anti-identity politics, anti-affirmative action in a party that hates the Soros name, yet you accepted a Paul and Daisy Soros scholarship at law school that was specifically set up for the children of immigrants," Hasan said. It was an affirmative action scholarship, and your defense for that is that you didn't have the money to pay for law school even though you had already made over a million dollars at the time.
RAMASWAMY BLASTS ZELENSKYY'S 'BALLOT BOX SHAKEDOWN' AMID REQUEST FOR US TO HELP FUND UKRAINE'S ELECTION
"That's not true," Ramaswamy interjected. "My defense of that is if someone gives you a merit scholarship at the age of 24, you take it. At the age of 24, if someone gives you a merit scholarship, you take it."
"I didn't say I didn't have the money; I said at a time when I had a lot less money than now, $50,000 was still useful," Ramaswamy said before Hasan spoke over him. Hasan said Ramaswamy keeps forgetting he said he "didn't have the money."
Ramaswamy had previously said he "didn't have the money" for Yale Law School after graduating from Harvard.
DECONSTRUCTING THE FIRESTORM OF VIVEK RAMASWAMY'S ISRAEL COMMENTS
However, Ramaswamy took the Soros scholarship when he was already a millionaire, Fox News Digital reported last month. In 2011, when he was a first-year law student at Yale and received the award, he reported $2.25 million in total income, according to tax returns he released in June. 
Ramaswamy had worked as an investment analyst at the hedge fund QVT Financial for several years before accepting the scholarship. He also reported a combined $1.2 million in income during the three years before the award year.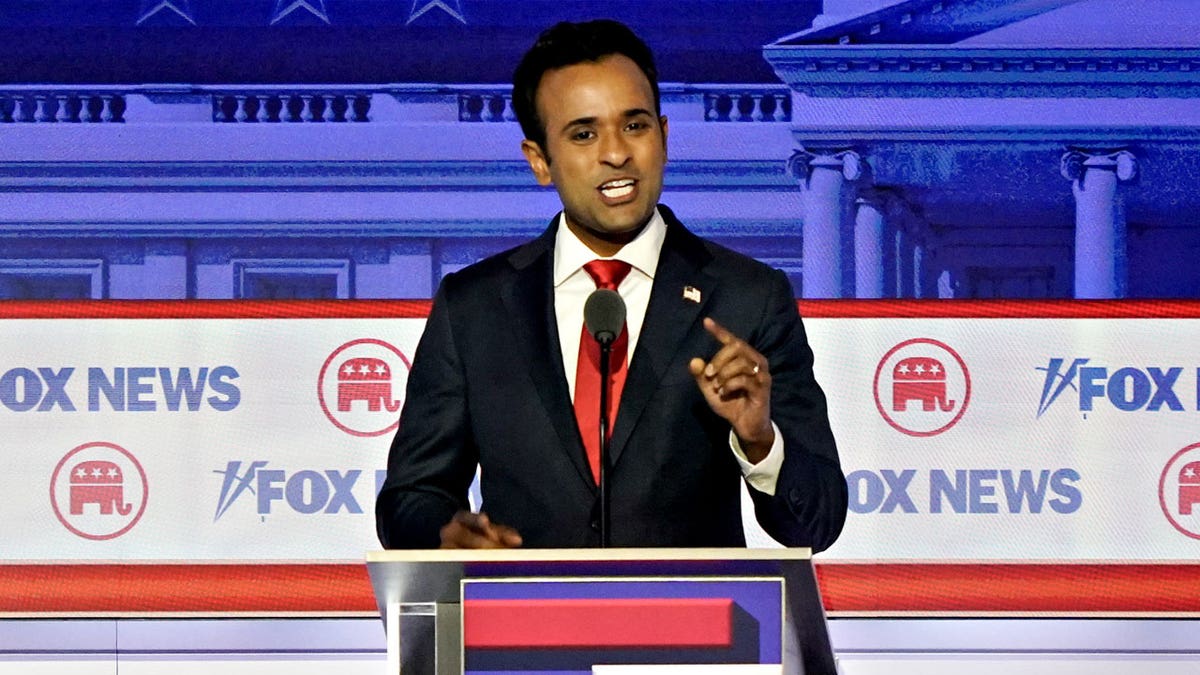 "Vivek won a generic scholarship that hundreds of students win to attend graduate school," Tricia McLaughlin, his campaign's spokesperson, previously told Fox News Digital. "It was funded by a relative of George Soros who is long dead.
CLICK HERE TO GET THE FOX NEWS APP
"Vivek would have been a fool to turn down that scholarship. Anyone who would have shouldn't get anywhere near the White House doing trade deals." 
Ramaswamy also defended the scholarship in an interview he posted on YouTube in late July when he also claimed he did not have the money.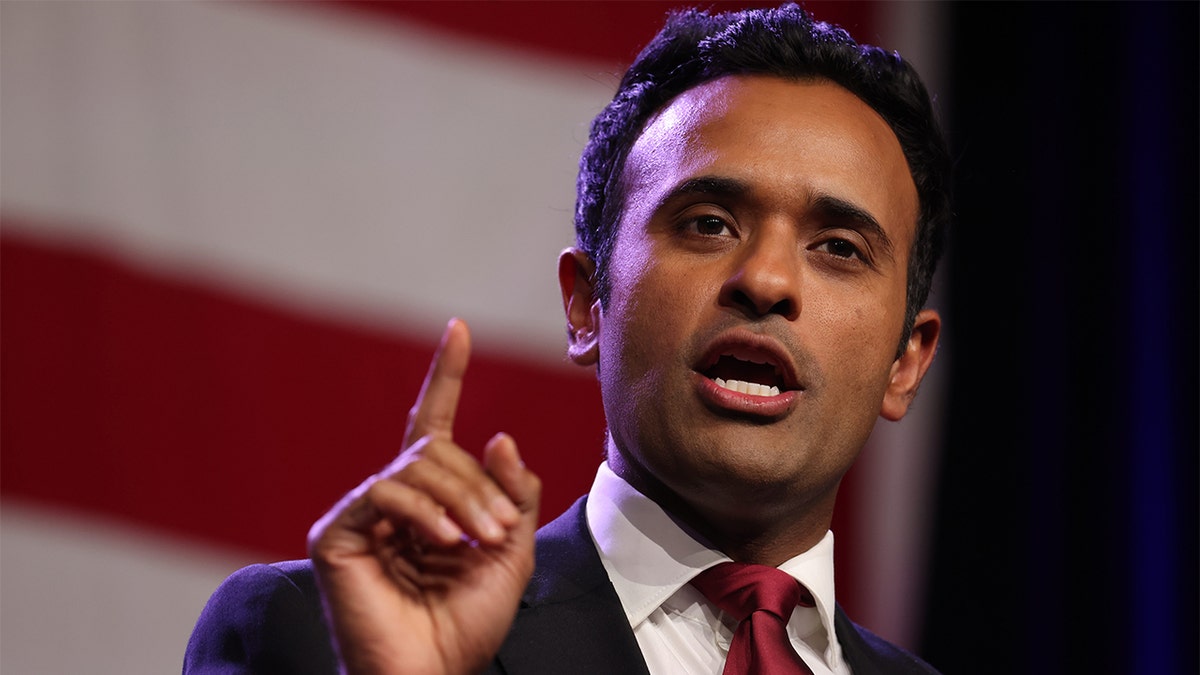 "There was a separate scholarship that I won at the age of 24-25 when I was going to law school in my mid-20s, in my early 20s, when I didn't have the money. And it was a merit scholarship that hundreds of kids win, that was partially funded, not by George Soros, but by Paul Soros, a relative, his brother," Ramaswamy said in the video.
"And, to be perfectly honest with you, I would have had to be a fool to turn down that scholarship at the age of 24."
Fox News Digital's Jessica Chasmar contributed to this report.